Publish on 29/04/2022
The objective of the Global Alliance on Artificial Intelligence, GPAI (Global Partnership on Artificial Intelligence), is to promote the responsible development of Artificial Intelligence based on the principles of human rights, inclusion, diversity, innovation and economic growth.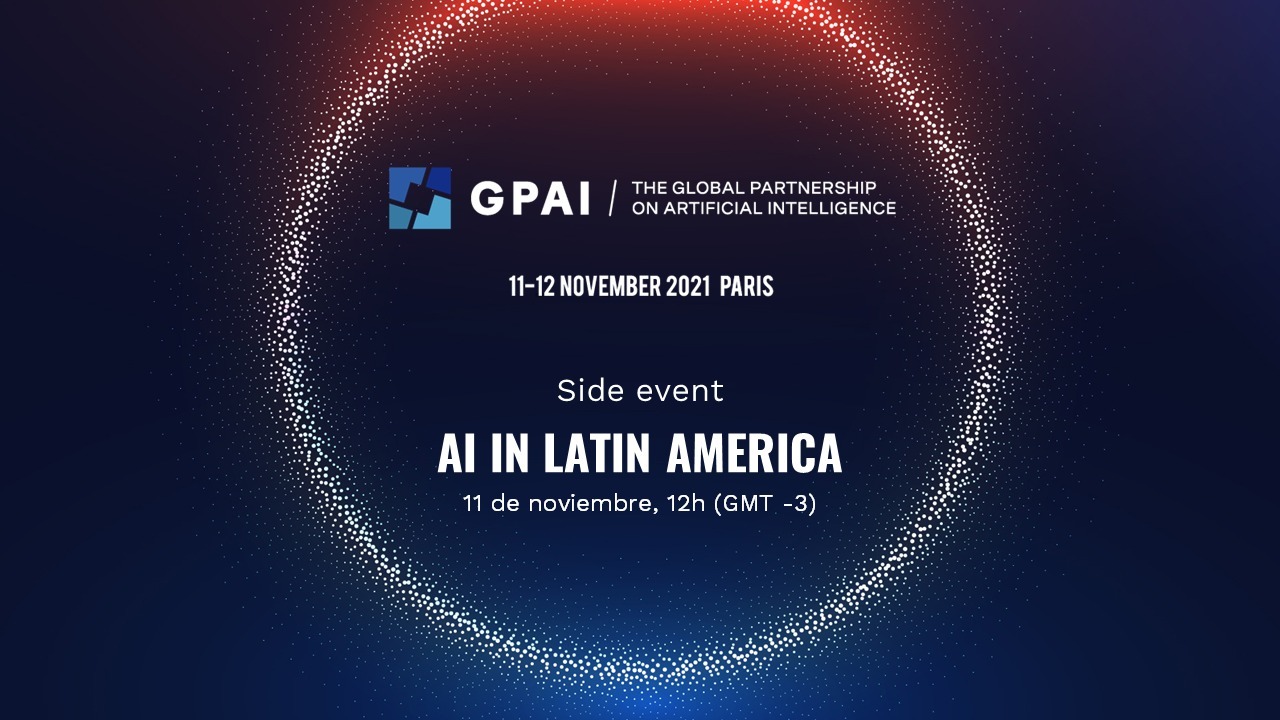 Launched in June 2020, GPAI is a multi-stakeholder international initiative that brings together leading experts from science, industry, civil society, international organizations and government.
This year, the GPAI annual summit, led by Inria, will take place in Paris on November 11 and 12, and Inria Chile will organize the "AI in Latin America" side event.
A thought on the AI ​​of tomorrow in the international community
The activity that will take place in Paris will consist of sessions dedicated to the five GPAI working groups: Responsible AI, Data Governance, Future of Work, Innovation and Commercialization, and AI and Response to the Pandemic.
Likewise, additional sessions will be held with international experts on AI and Earth Observation, AI and the United Nations Sustainable Development Goals, Regulation of AI and AI in Latin America.
The summit offers GPAI experts and member governments to showcase the most recent advances of these working groups and reflect on how their collective efforts can be better utilized to promote the development and responsible use of this technology.
With the aim of engaging external associations as well, the GPAI Paris Summit 2021 will include reports on ten study topics from working groups from this year's work plan, as well as additional brainstorming sessions facilitated by France as the host country.
The role of Latin America in AI
The side event "AI in Latin America" ​​organized by Inria Chile has the purpose, first, to understand how Artificial Intelligence is a great opportunity for the progress of our countries and, second, to reveal the chances that Latin America offers to the development of AI in a more global level.
The director of Inria Chile, Nayat Sánchez-Pi, will participate in it, along with representatives of academia from Chile, Brazil and Mexico: Ricardo Baeza-Yates from the University of Chile, Ana Cristina Bicharra from the Federal University of the State of Rio de Janeiro , Carlos Coello from the Center for Research and Advanced Studies of the National Polytechnic Institute of Mexico, Marley Rebuzzi Vellasco from the Pontifical Catholic University of Rio de Janeiro and Luis Martí from Inria Chile. Also, will be the president of the Commission of Science, Technology and Innovation of the Senate of Chile, Guido Girardi.
This event will take place at 12:00 noon (GMT -3) and can be followed live on
https://www.youtube.com/watch?v=-PGuSMR3jKY.